Secure EDI Data Exchange with CBSA
Transmit secure electronic customs documents with the Canadian Border Services Agency over the Internet 
About CustomsNet
CustomsNet is a secure communications software that is tested and registered with the Canada Border Services Agency.  We are a Canadian software company producing world-class data exchange systems.
Use our proven software to get the connectivity you need with Canada Customs. Whether you are a  broker, importer, or carrier, directly exchange electronic customs documents over the Internet.  Transmit ACROSS, CADEX, ACI, RNS, CSA and G7 CAED transactions with CBSA.
CustomsNet ensures you meet the most recent CBSA CIG security standards.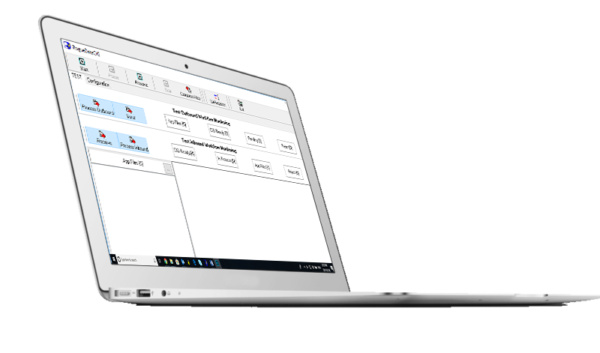 Secure
Electronic data interchange (EDI) connection with Canada Customs CIG using approved CustomsNet PKI encryption.
Compliant
CustomsNet is compliant with the latest SHA256 encryption standard as mandated by CBSA. 
Affordable
Eliminate dependence on CADEX lines or VAN services with no CADEX Line Fees or VAN costs!